Discover new opportunities in Egypt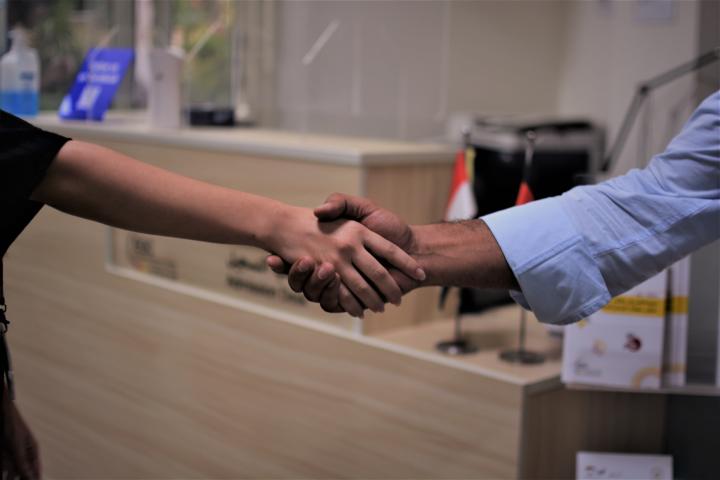 We support you free of charge on your way to new job prospects. This applies if you live in or want to return to Egypt.
Our team advises you on job applications, professional qualification or if you want to start a business. We also offer training and psychosocial assistance.
Our services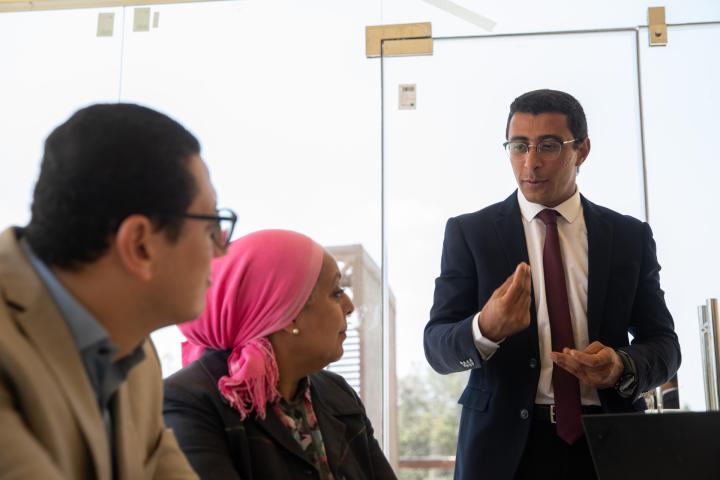 The Egyptian-German Center for Jobs, Migration and Reintegration (EGC) welcomes you. If you live in Egypt or would like to return there, you can get information and individual advice on the following topics:
Job opportunities and training in Egypt
Business start-up
Psychosocial support and help in emergency situations
Regular migration to Germany
We also arrange trainings on various topics:
Job search and applications
Digital skills (programming, digital marketing)
Project management
Finance
This is what we offer, whether you have returned to Egypt from another country or you live in Egypt and are looking for new perspectives:
Individual counselling on career guidance regardless of whether you're in another country or in Egypt
Training programs on self-assessment, employability skills, skills for starting a new business
Job placements in Egypt
Economic and social reintegration of Egyptian returnees.
All our services are free of charge. Please feel free to contact us!

This link opens a YouTube video. Please note the data protection regulations vaid for this site.
Confirm
Video: How we help you to return to your home country
Returning home and reintegration in achievable steps. You will learn
how you can plan your return to your home country even while still in Germany
and the opportunities for help that are available.
You will see
who will advise you locally after you arrive back home, so that you can turn your plans into reality and make your new start.