Due to COVID-19, the Senegalese-German center currently only receives visitors by appointment. Before your visit, please make an appointment by phone. We would also like to inform you that we continue to advise you by telephone.
Senegalese-German Centre for Jobs, Migration and Reintegration (CSAEM)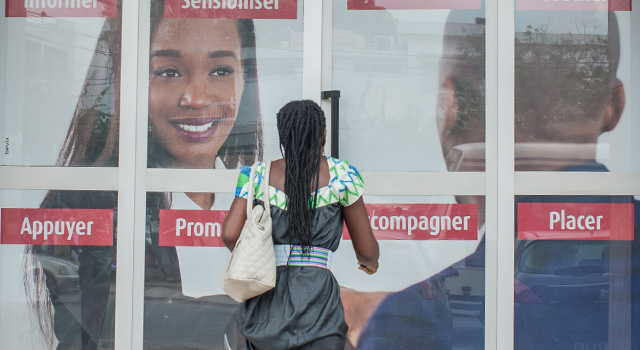 The Senegalese-German Centre for Jobs, Migration and Reintegration is open to everyone. Here, you can get advice on the following:
Work and training opportunities in Senegal.
Support for people who have returned to Senegal.
Regular migration to Germany.
Work and training opportunities in Germany.
You can come and talk to our staff at the Centre in Dakar. Or you can ring them, or ask questions by email.
If you would like to make an appointment to come and talk to one of our staff, please arrange a date and time with them in advance. Advice is free-of-charge.
Our Advice Centre works closely with the following organisations:
ANPEJ: Agence Nationale pour la Promotion de l'Emploi des Jeunes – National Youth Employment Agency Senegal
DGASE: Direction Générale des Senegalais de l'exterieur – Directorate of Senegalese Abroad
OFII: L'Office Français de l'Immigration et de l'Intégration – French Office of Immigration and Integration
International organisations (such as UNHCR, AECID, UNESCO and IOM)
German organisations (such as the German Embassy, the German Academic Exchange Service (DAAD) and the Konrad Adenauer Stiftung)
Non-governmental organisations (such as ASADIC TAATAAN, ACTED, COFLEC – Collectif des Femmes pour la Lutte contre l'Emigration Clandestine au Sénégal, COMSEN, fka - House of Hope)
News from our Facebook page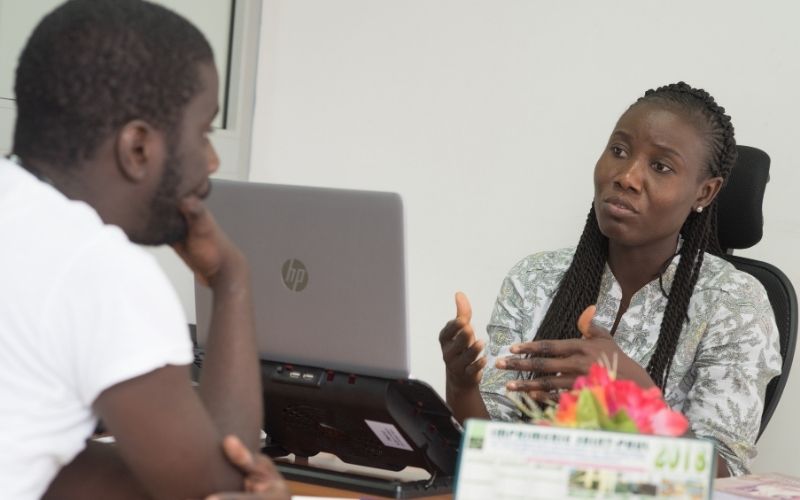 "There are a lot of job opportunities in Senegal"
Many people want to return, although the political or economic instability in their home country puts them off. Yet there are lots of success stories: returnees often find market niches when investigating business ideas.
Read an interview with one of our advisors here. >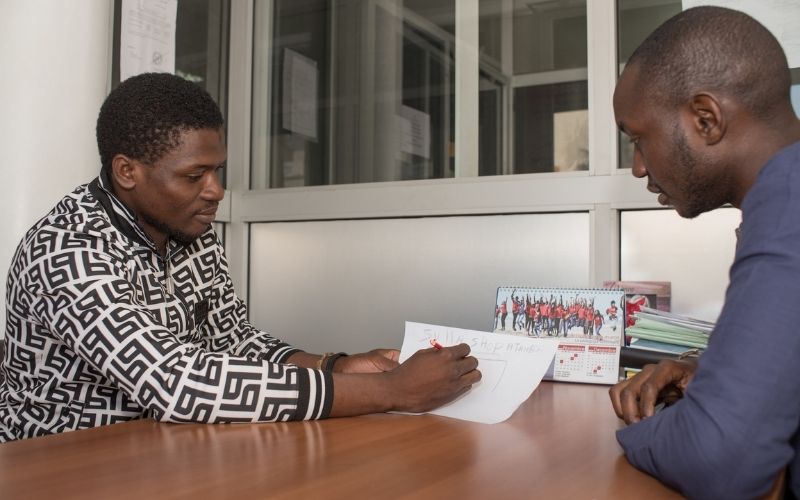 Returning to Senegal well prepared
Going back home is not always easy. Spending time abroad changes people. And their country of origin will have changed too. There is a new guidebook on reintegration that provides lots of information for Senegalese nationals. It contains useful tips on the best ways to prepare for going back home from Germany.
You can find the guide here. >