Egyptian-German Center for Jobs, Migration and Reintegration (EGC)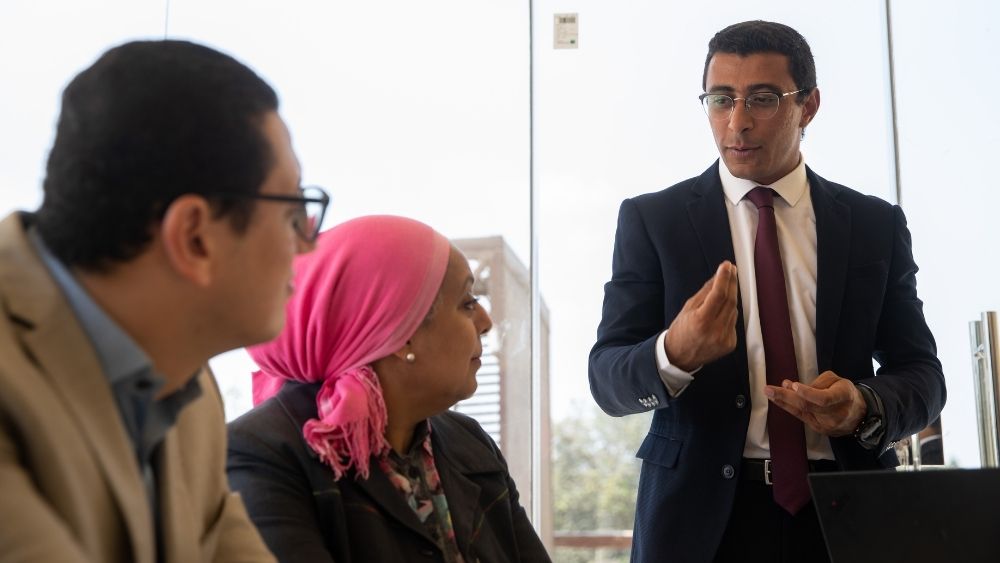 The Egyptian-German Center for Jobs, Migration and Reintegration provides information, assistance and personal advice about employment and training opportunities in Egypt. This service is intended for returnees, as well as for those in Egypt who want to improve their career prospects. The centre also advises on the requirements for legal migration.
This is what we offer, whether you have returned to Egypt from another country or you live in Egypt and are looking for new perspectives:
Individual counselling on career guidance regardless of whether you're in another country or in Egypt
Training programs on self-assessment, employability skills, skills for starting a new business
Job placements in Egypt
Economic and social reintegration of Egyptian returnees.
All our services are free of charge. Please feel free to contact us!

This link opens a YouTube video. Please note the data protection regulations vaid for this site.
Confirm
Video: How we help you to return to your home country
Returning home and reintegration in achievable steps. This video shows you how the services provided by "Returning to New Opportunities" can help you with this. You will learn
how you can plan your return to your home country even while still in Germany
and the opportunities for help that are available.
You will see
who will advise you locally after you arrive back home, so that you can turn your plans into reality and make your new start.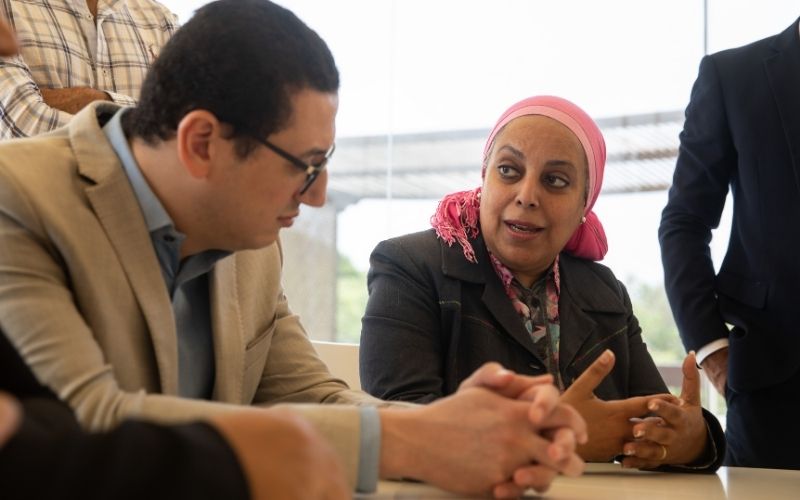 Our advisory services
Sahar Aly heads the new Egyptian-German Centre for Jobs, Migration and Reintegration (EGC), which opened in Cairo at the beginning of November. During a conversation she talks about what the centre does – and why she has high hopes for it.
You can find out more about our advice here. >