Due to Covid-19 there are limitations to our services. More information can be found in the contact box.
German Information Centre on Migration, Training and Employment (DIMAK)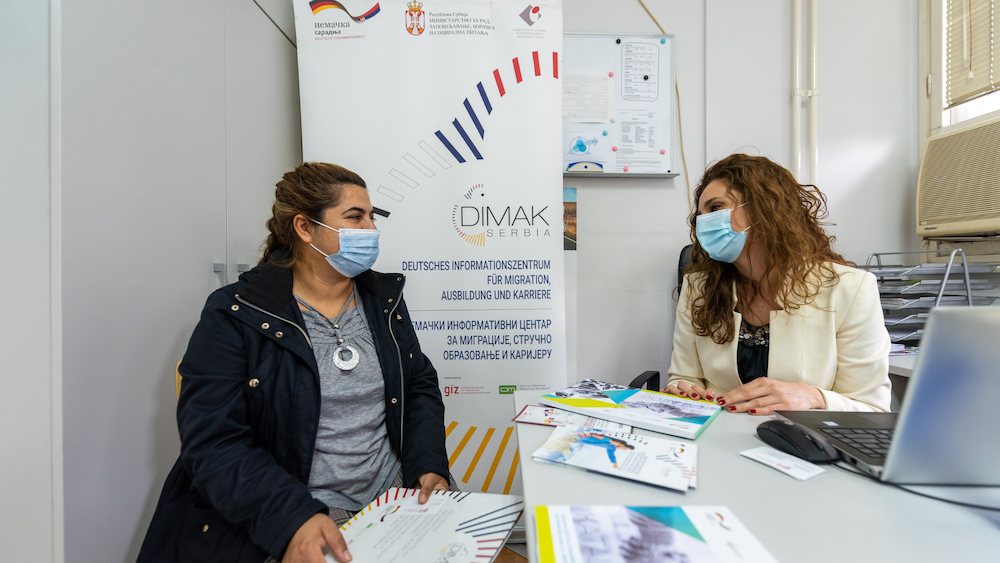 The "German Information Centre for Migration, Training and Employment" in Belgrade helps returnees from Germany and other countries to reintegrate socially and economically into life in Serbia. The centre also advises locals about the new career opportunities in their own country.
DIMAK provides advice and support and its topics include:
Return and reintegration
Vocational guidance and job hunting in Serbia
Starting a business in Serbia
Vocational qualifications and training
Psychosocial support
We offer you individual advice in our DIMAK offices, by phone or via WhatsApp, e-mail or Facebook Messenger. Please arrange an appointment for advice either in person or by phone. This enables us to plan enough time for you and your questions. All our advice services are free of charge.
DIMAK also works closely with the National Employment Service in Serbia and its migration service centres in Belgrade, Niš, Novi Sad, Novi Pazar, Kruševac, Kraljevo and Bor. Our centre also takes part in job and careers fairs that are held across the country. These events are organised by the employment service and exist to match jobseekers with employers in Serbia.
DIMAK also cooperates with various district and national institutions, civic organisations, initiatives and projects. We can therefore offer a comprehensive advice service. Our partners include:
The Ministry of Labour, Employment, Veterans and Social Policy of the Republic of Serbia
The Serbian National Employment Service
The Commissariat for Refugees and Migration of the Republic of Serbia (KIRS)
The Serbian Chamber of Commerce and the German-Serbian Chamber of Commerce (AHK Serbia)
News from our Facebook page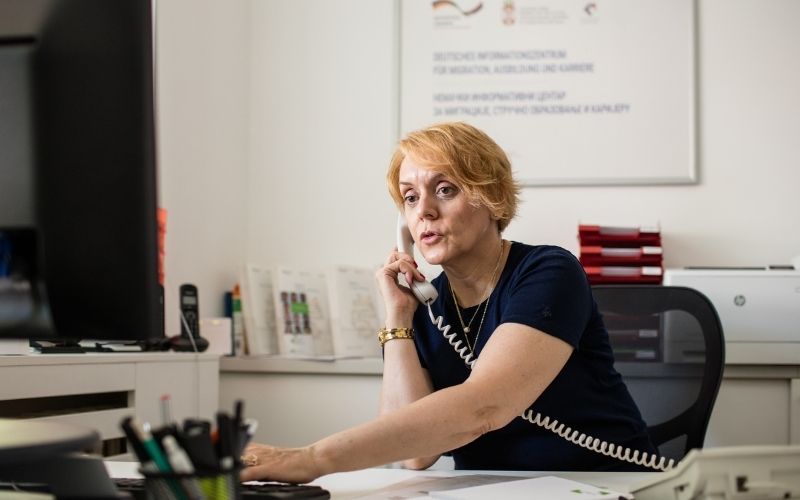 "These people's problems are also my problems"
Tamara Vučenović is an advisor at the German Information Centre on Migration, Training and Employment (DIMAK) in Serbia. She assists returnees to come back to their country of origin and build new prospects for themselves there. In addition to returnees, DIMAK target group also includes both the local population and internally displaced persons.
Learn more about our work here. >