Senegalese-German Centre for Jobs, Migration and Reintegration (CSAEM), Dakar
Languages:
Monday to Friday 9:00-13:30 and 14:30-16:00
To avoid long waiting times, the Senegalese-German Centre asks its visitors to make an appointment by telephone in advance. You can reach us at +221 33 825 87 21.
If you are unable to come to the centre in person, we would be happy to advise you over the phone on the following topics: professional integration, requirements for regular migration to Germany and other countries, psychosocial support. Please make an appointment in advance by telephone: +221 33 825 87 21.
For general questions and further support, please contact your personal advisor.
Abdourahmane Idaly Kamara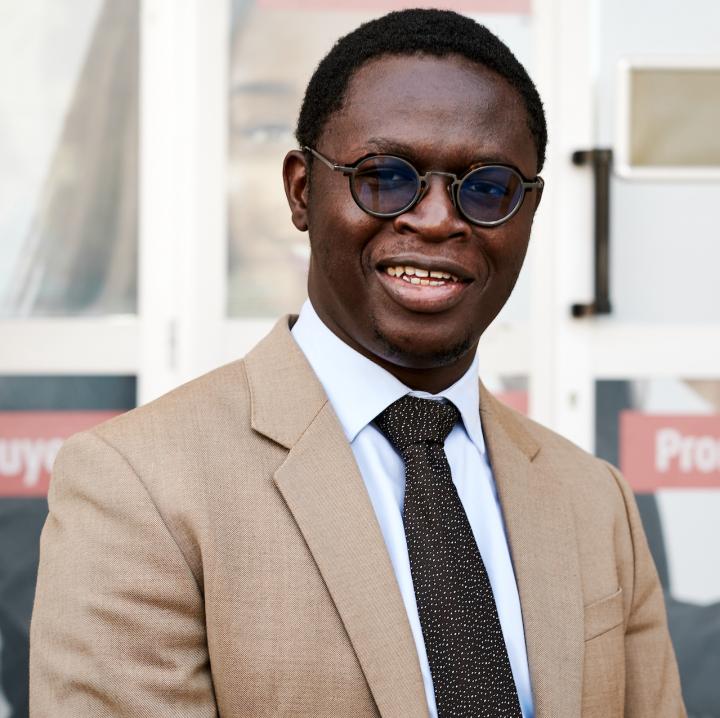 Responsible for the centre
Welcome to the Senegalese-German Centre for Jobs, Migration and Reintegration! My mission is to create conditions for returnees, young people and the local population to ensure that they have better opportunities for social and vocational integration.
During my studies I specialised in education, training and employment. I have more than ten years of professional experience working with the Senegalese government and civil society organisations in these areas. I would like to use my experience to enable the centre to best meet the needs of our target group.
I speak French, English, Mandinka and Wolof.
Khouredia Ndiaye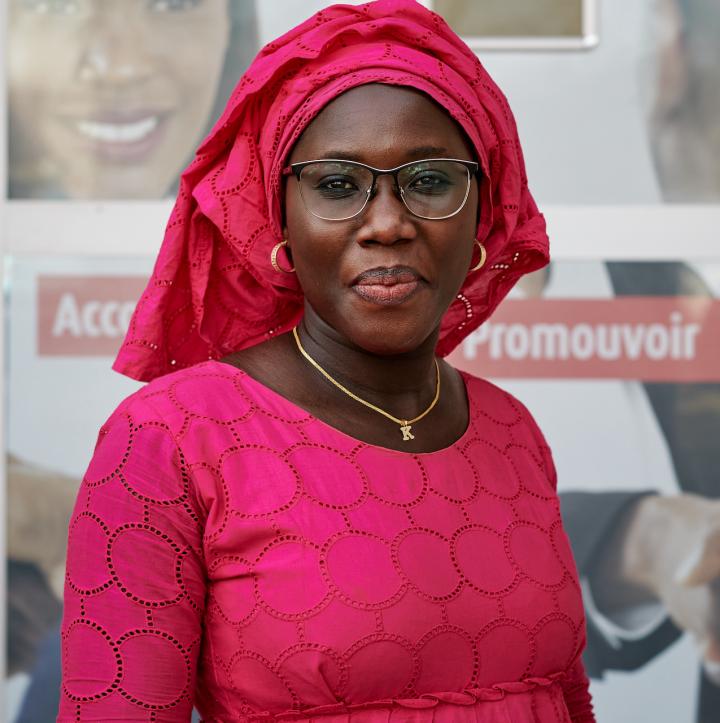 Centre coordinator
I am responsible for the planning and implementation of activities within the framework of the cooperation between the National Youth Employment Agency Senegal (ANPEJ) and the Senegalese-German Centre for Jobs, Migration and Reintegration, as well as the management of the operational teams.
I studied economic and social administration in Parise. At ANPEJ, I am also a project coordinator for a portfolio of partners.
I speak French and Wolof.
Benedite Regina Coly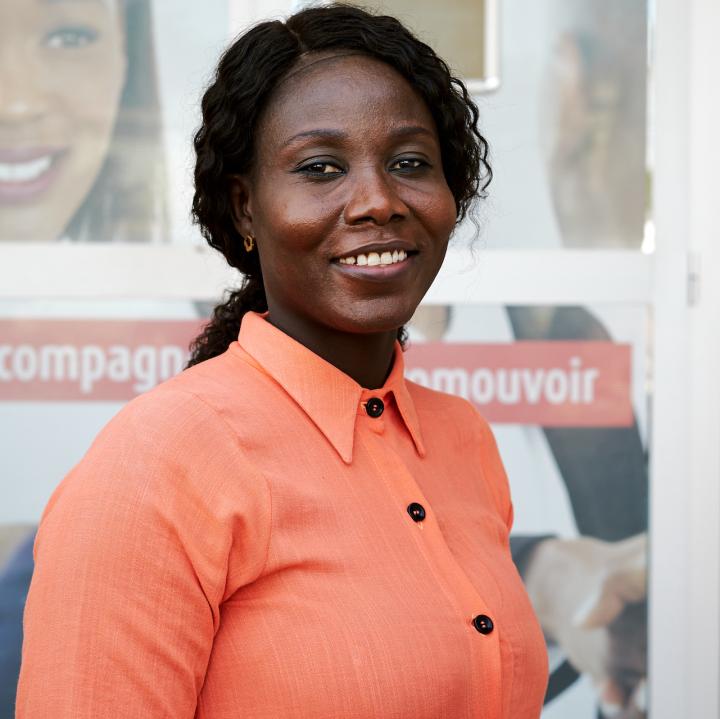 Advisor
I work as a job mobility advisor. My role is to find work experience for young people who want to work abroad. The centre receives a lot of requests from international partners. This is where my role as coach for the candidates comes in useful. I assist companies from selecting CVs through to completing the application documents.
I also help young people who start their own business in Senegal. This includes helping them to collate information to prepare their business plan, for example. My help also includes part of our training courses on entrepreneurship.
I speak French, Wolof, Diola and Serer, and also a little English.
Adrien Diedhiou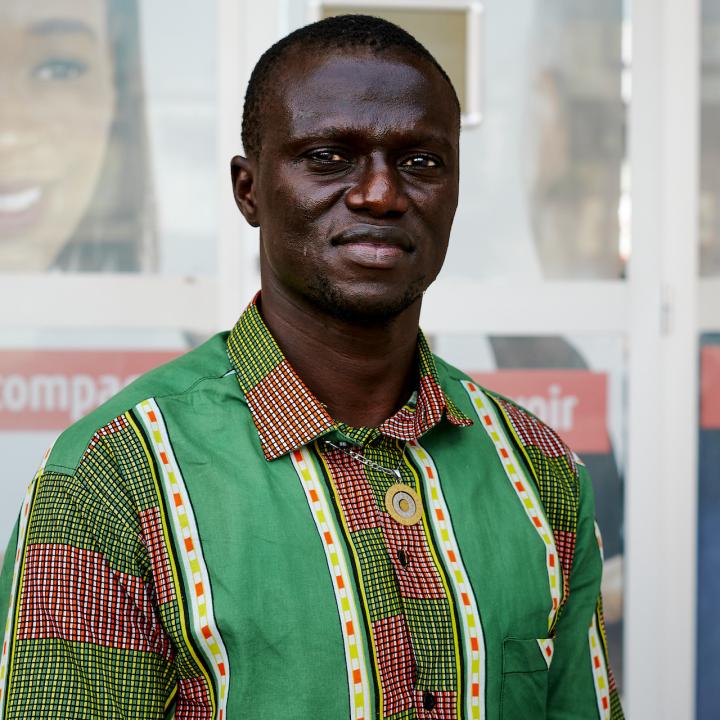 Advisor
I look forward to advising you on opportunities in Senegal, for example, if you are looking for a training place or for work.
I can also help you to carry out your idea for a project by developing and supporting business plans. This is one of my main responsibilities. I worked for many years at ANPEJ in the areas of advice on integration and support for project leaders.
I studied business administration. I speak French, Wolof, Diola and a bit of English.
Libasse Ndour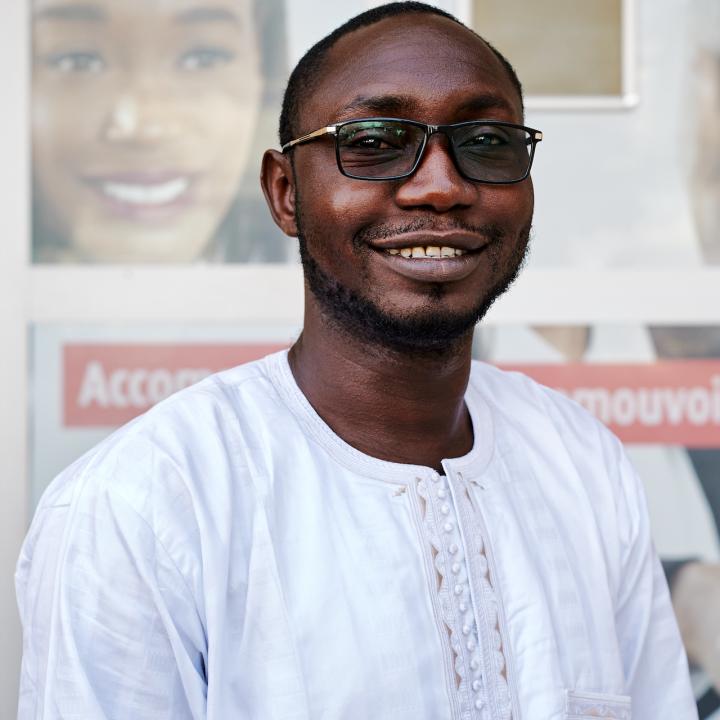 Advisor
I'm an advisor at the "German-Senegalese Centre for Jobs, Migration and Reintegration (CSAEM)" and will be pleased to welcome you there. I will also be happy to answer your questions on legal migration to Germany and reintegration programmes in Senegal.
I studied German language and literature at the University of Dakar. After a year of teacher training, I taught German for 12 years.
I speak Wolof, French and German and a bit of Pular and English.
Ibrahima Diome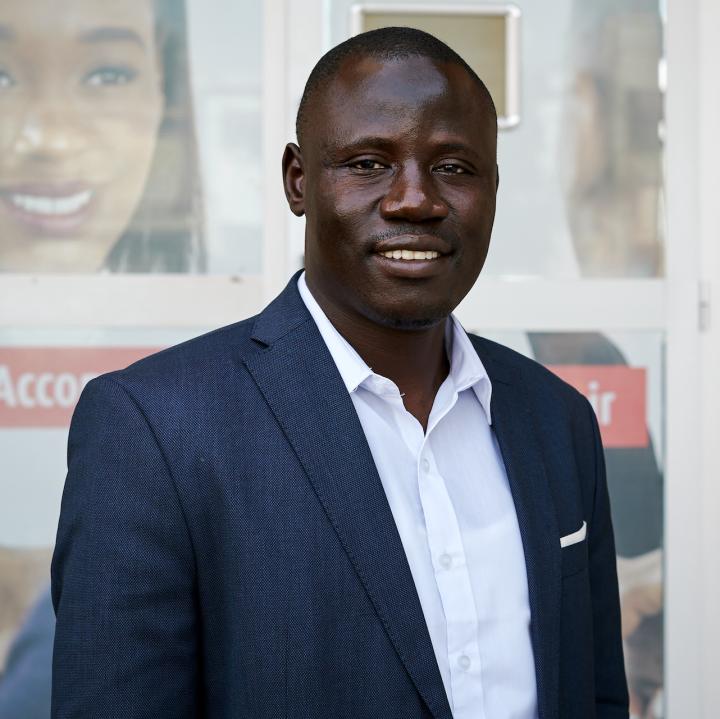 Advisor
I support young working people who are looking for work abroad. Based on their CVs, I inform them about the various international job offers. Candidates who make it to the final selection are supported and coached until the end of the process.
My master's degree in international trade and law studies helped me to specialise in international job mediation.
I also accompany Senegalese people who want to start a business. I help them with the research and formulation of project ideas, the elaboration of their business plan, the search for financing and the administrative and financial management of their companies.
I speak fluent French and Wolof and also some English.
Amadou Tidiane Diallo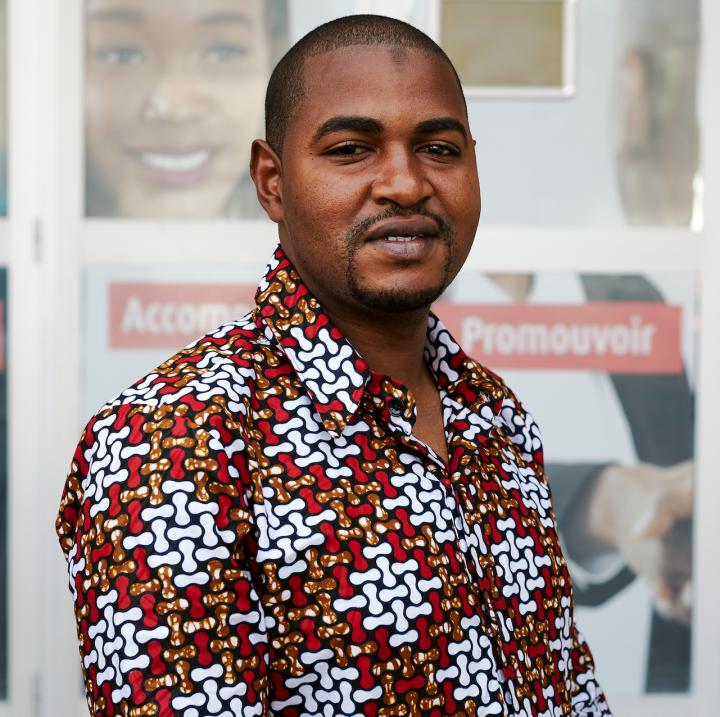 Advisor
I take care of job placement, especially for returnees.
As a sociologist, I have already gained experience with non-governmental organisations in the field of education and training. This also applies to helping returnees with their social and vocational reintegration.
I am also responsible for cooperation with the private sector. We research what personnel needs companies have. Then we identify young people who might fit the jobs, train them and put them in contact with the companies.
I also work in the identification of and in partnership with the structures involved in the training and integration of young people, women and returnees.
I speak French, Wolof, Poular and some English.
Tanja Schreiner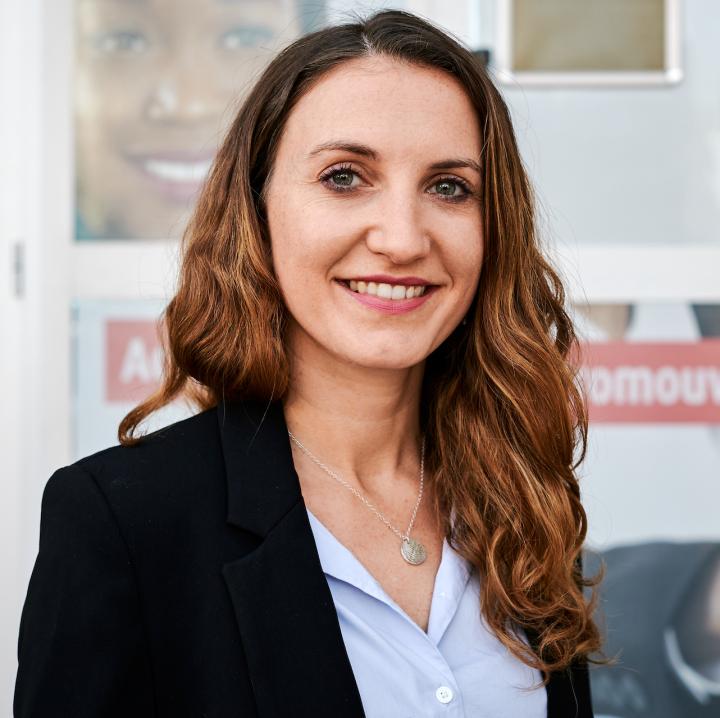 Communications officer
My job involves increasing awareness of what the centre has to offer and the work that we do. I take care of our website, and for instance moderate our live videos on Facebook and our podcasts. I also prepare different communication materials such as flyers, videos and newsletters to keep our target group and partners informed about our latest activities.
I studied Journalism and Communication Science, and have worked in Germany, France and in Côte d'Ivoire. I speak German, French and English.