Ghanaian-German Centre for Jobs, Migration and Reintegration (GGC), Accra
Languages:
Ghanaian-German Centre for Jobs, Migration and Reintegration (GGC)
Starlets 91, Rd.
Next to the Ministry of Employment and Labour Relations (MELR)
Accra.
Due to COVID-19 all clients are encouraged to book an appointment before visiting the Centre. All walkin clients will be taken through strict COVID-19 protocols. Clients can also opt for our telephone and virtual counselling.
Follow us on our Facebook page for updates regarding activities of the Centre.
Benjamin Woesten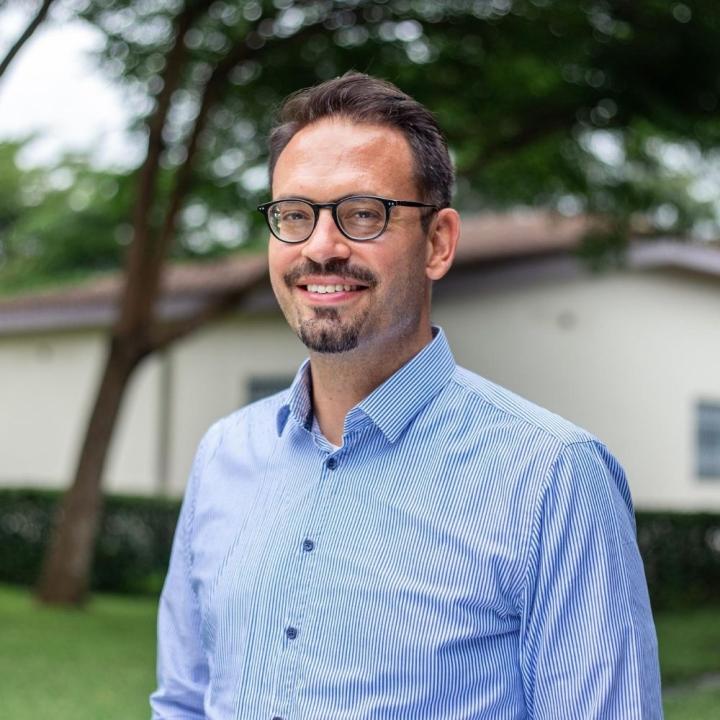 Head of the Centre
I am a migration and employment promotion expert with over 10 years of working experience in this area. I have worked with research institutes in Germany as well as the University of Frankfurt am Main in the areas of migration, integration and civic engagement. I have been with GIZ since 2013, most of the time with the Programme Migration for Development for which I have overseen country portfolios in Georgia, the Balkans, Afghanistan and Pakistan.
David Yaw-Mensah Tette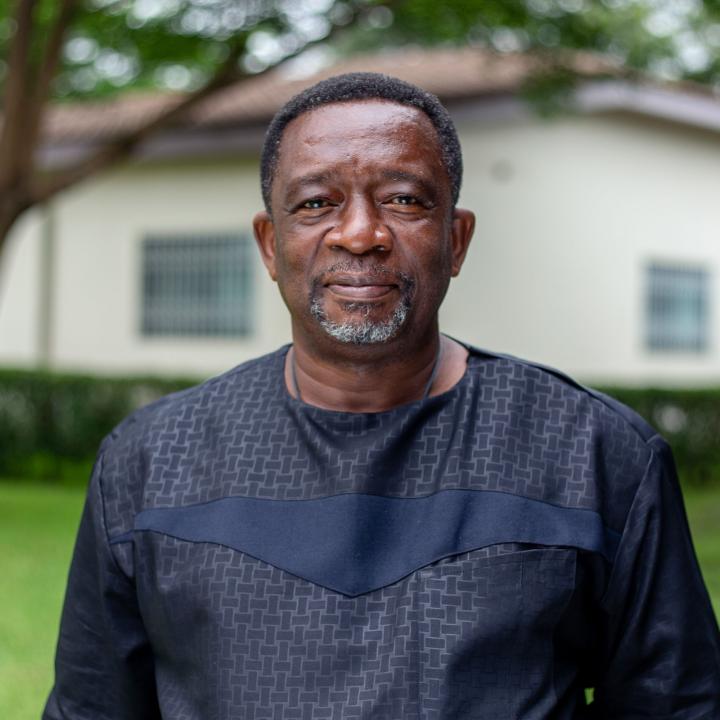 Senior National Coordinator of the Programme Migration and Development
Welcome to the team at the Ghanaian-German Centre for Jobs, Migration and Reintegration (GGC). We would like to help you realise your plans in Ghana.
I speak Twi, Fanti, Ga, English and Ewe and look forward to assisting you in these languages. Germany is a country that I know well. I lived for several years in Berlin, Germany's capital city. I also learned German during this time.
You can find an interview with Mr. Tette here. >
Abena Owusua Amponsah-Bio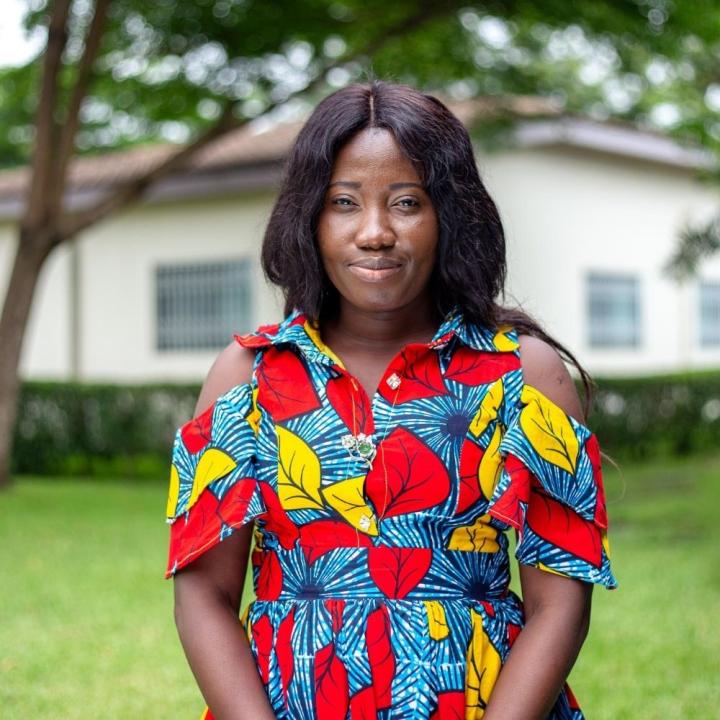 Senior National Coordinator of the Programme Migration and Diaspora (PMD)
I am the Senior National Coordinator of the Programme Migration and Diaspora (PMD) at the Ghanaian German Centre for Jobs, Migration and Reintegration (GGC). I returned after my studies in Germany with my gathered experiences and know-how to contribute to the sustainable development agenda of Ghana in the area of work, migration and diaspora.
Marigold Gyamfi-Domfeh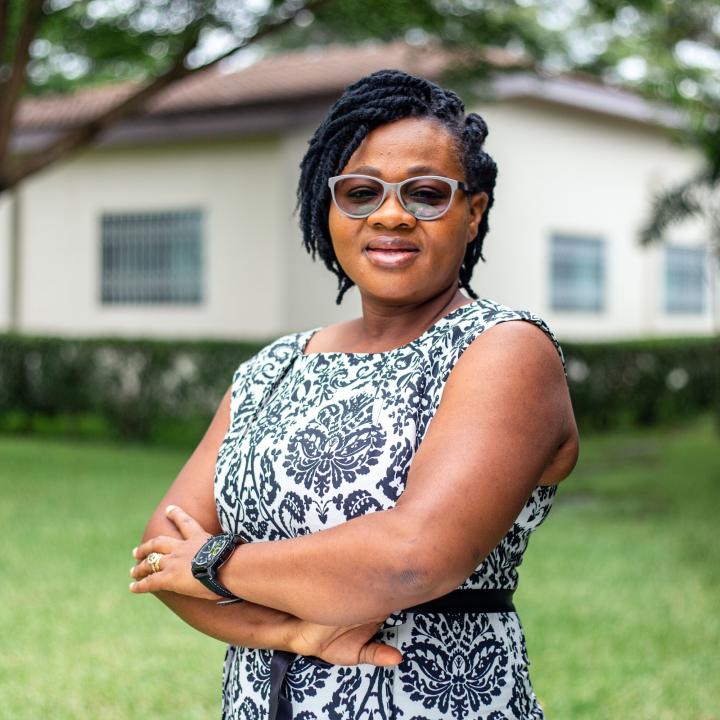 Advisor
I look forward to helping you find a job, with your project idea or on your path to self-employment. I will also help you look for somewhere to live when you return. The languages I speak to support you are French, English, Twi, Ga and Fanti. Together we will find new perspectives for you in Ghana.
I grew up in Accra. That is why I am very familiar with the opportunities in our city. I have also lived in the USA and in the Netherlands. My studies meant that I got to know Bangladesh, Kenya, Senegal and Ethiopia.
Michael Kwaku Yeboah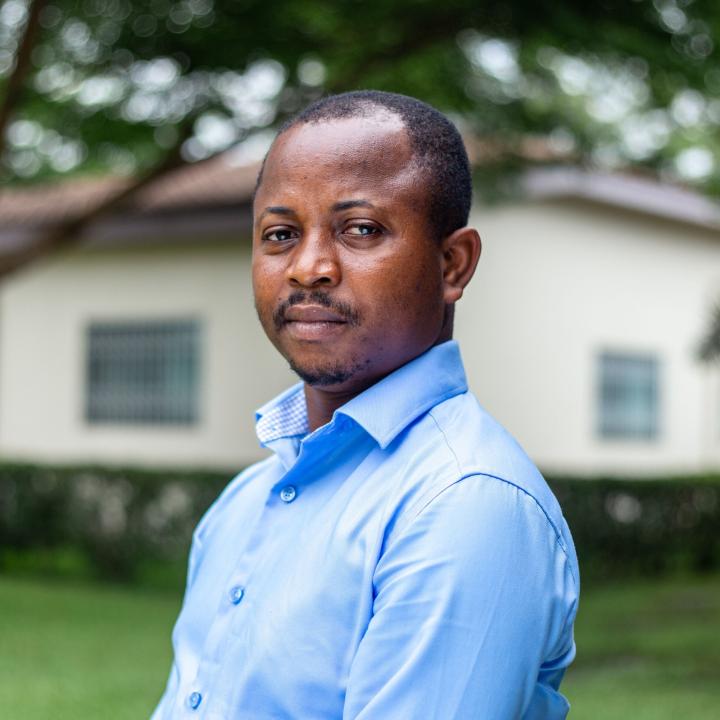 Advisor
Homesick for Ghana? Then let me show you the prospects you have here! I will help you reintegrate after your return to Ghana.
We have a large network in various regions of the country. This network can help you implement your plans. We advise you in developing your project ideas, support you with training and help with job hunting – even when you have just arrived in Ghana.
I also spent a long time in Germany and completed my studies there. Then I returned to Ghana. This is how I know the questions you will have and can give you expert help – in Twi, Borno, Dangbe, English, Ewe and German.
Kabutey Doku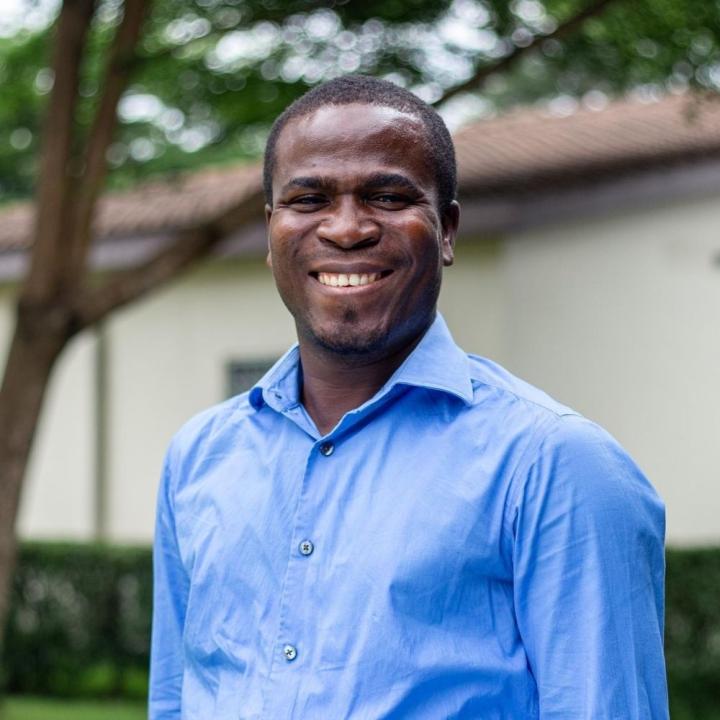 Advisor
I hold a master's degree in Governance and Public Policy from the University of Passau, Germany. My areas of interest include migration and reintegration of returned migrants, social protection, public policy and governance. I am also well vexed in career guidance training such as cover letter writing, CV preparation and interview coaching.
Ernestina Adu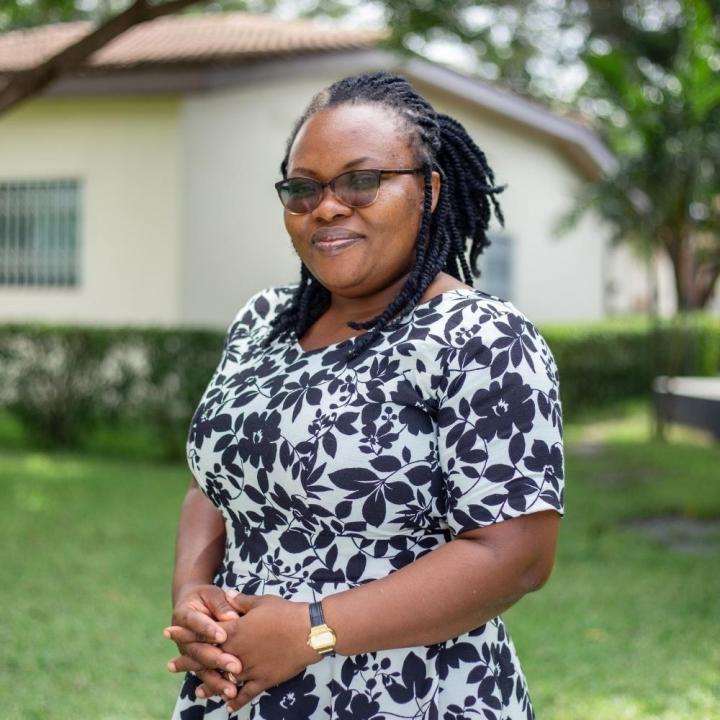 Advisor
I hold a master's degree in Social Work and a bachelor's degree in Psychology, all from the University of Ghana. I also have a diploma in Leadership and Community Transformation from the African Leadership Institute for Community Transformation in Stellenbosch. I have expertise in psychosocial counselling, providing group therapy for marginalized groups and migration research.
You can find an interview with Mrs Adu here. >
Dr. James Nyomakwa-Obimpeh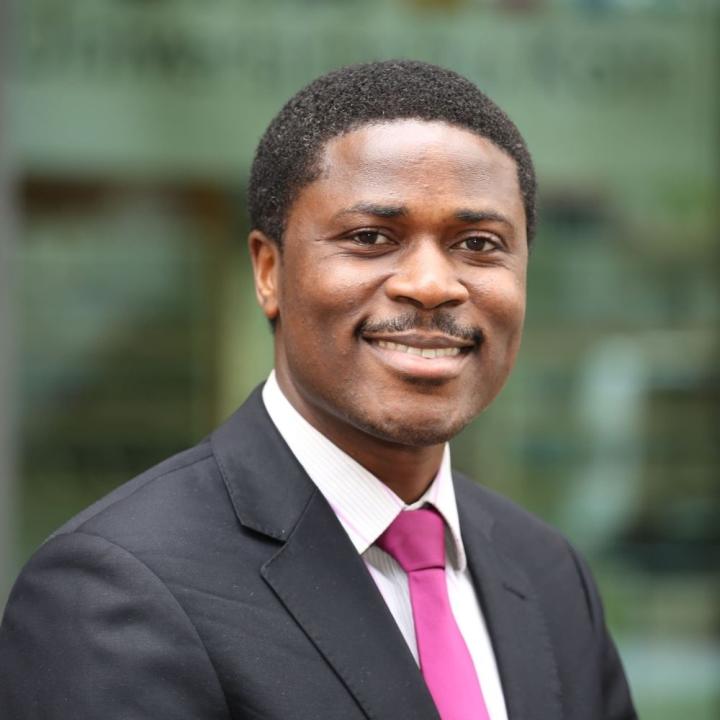 Advisor
I am a Political Scientist and an International Public Policy and Governance expert. I have worked on the external policies of the European Union with specialisation on trade and development cooperation policies towards African, Caribbean and Pacific Group of States. I have broad teaching and research expertise. I hold a double PhD as Marie Curie Fellow from University of Cologne and University of Edinburgh. I have studied in Hungary, the UK and Ghana. Prior to joining GIZ Ghana, I was a Postdoctoral Fellow at the Käte Hamburger Kolleg/Centre for Global Cooperation Research (University of Duisburg-Essen), a lecturer and a freelance consultant in Germany.
Silas Ewuntomah
Coordinator, PMD Returning Expert and Diaspora Organisation
I offer information and advice to experts and students about job opportunities and topics related to the return of migrants and their social and professional integration. I also inform about the administrative steps involved in the programme's support process. I establish sustainable contact with relevant employers and undertake targeted action to acquire job and internship offers, among other things.
Prince Oppong Kwarteng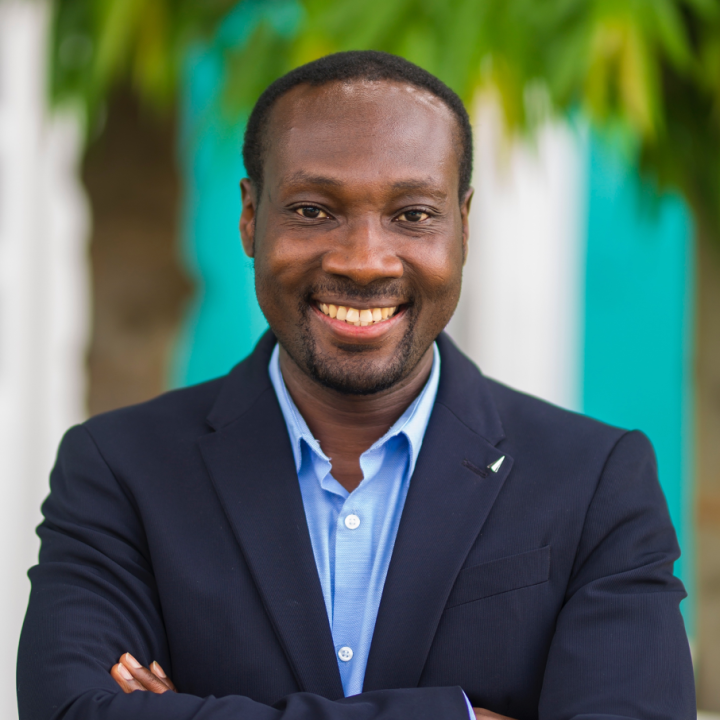 Technical Advisor and Coordinator, PMD, Business Ideas for Development
I have over twelve years of experience in Africa and Europe. I am passionate about youth and technology-based entrepreneurship and have been in this domain for several years. I have a master's degree in SMEs development from the Leipzig University in Germany.
Mina Kwansima Okuru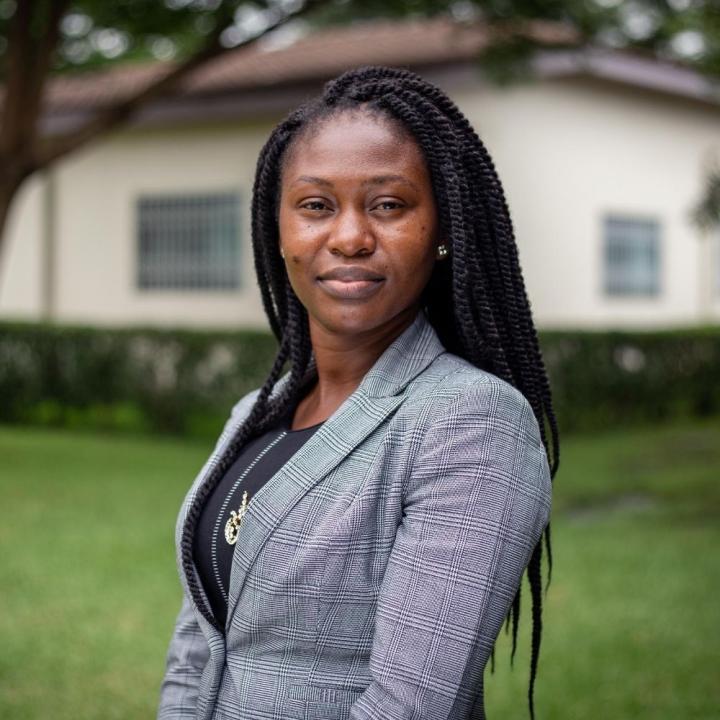 Communications Manager
I lead the implementation of the Centre's communications and engagement strategy. This includes building, maintaining and creating collaborative relationships that advance the Centre's goals. I also ensure the overall visibility of the Centre and its programmes and activities in Ghana, among other things.
Cyprine Evans Ocloo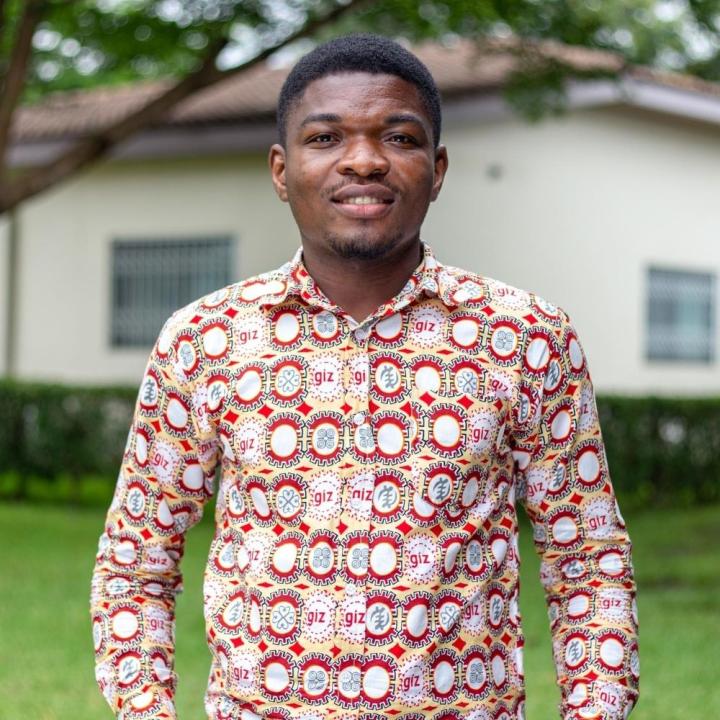 Junior Monitoring and Evaluation Specialist
My goal is to make an impact in the lives of people through my work. I have a master's degree in Migration Studies and about five years of experience in research, monitoring and evaluation of donor funded programms.