German Information Centre on Migration, Training and Employment, Belgrade (NSZ)
Languages:
German Information Centre on Migration, Training and Employment (DIMAK)
Information and advice on regular migration and for returnees, in the premises of the Serbian Employment Agency (NSZ) in Belgrade.

Dečanska 8, IV sprat
11000 Belgrade
dimak-serbia@giz.de
We are available for customers from 8:30 a.m. to 12:30 p.m. on weekdays by appointment.
Our team for your questions
Marija Bogdanovic manages the DIMAK advice centre and as part of her role has overall responsibility for two global programmes, Programme Migration for Development (PME) and Programme Migration & Diaspora (PMD).
Svjetlana Djokic, coordinator of the global Programme Migration for Development (PME) in Serbia, leads a team of professionals with many years of experience in the field of return and reintegration, including employment and social policy measures, which are at your disposal.
You are kindly invited to learn about the range of successful reintegration experiences of returnees from Germany and other EU countries. You can also be one of them!
DIMAK advisors for return and reintegration will gladly advise you on:
reintegration opportunities into the Serbian labour market
professional qualification
start-up of a business
psychosocial counselling
As a part of support provided by the Programme "Migration & Diaspora" (PMD), DIMAK also offers advisory services on:
Information on the dangers of irregular migration and the conditions for regular migration
The German Skilled Labour Immigration Act
Where to find us:
DIMAK has its office at the Serbian employment authority's migration service centre (NSZ) in Belgrade.
Marija Bogdanović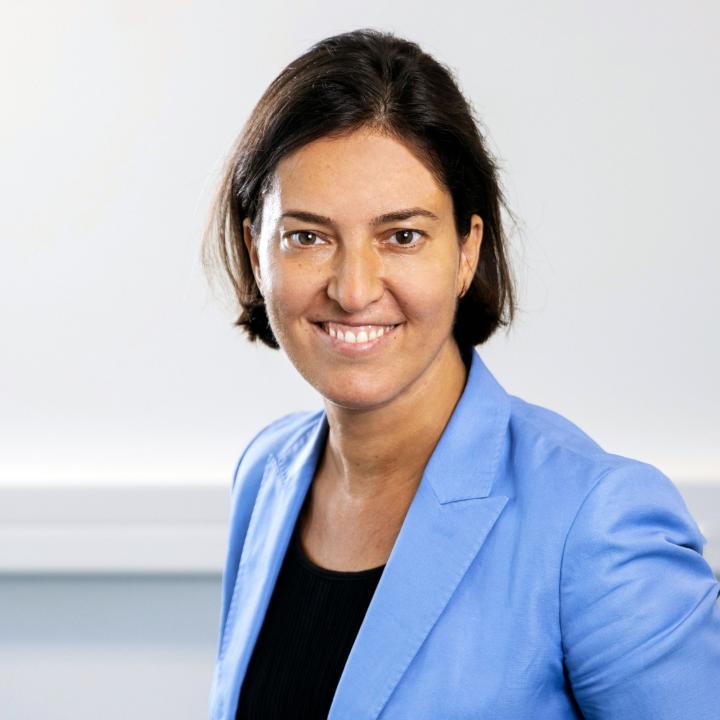 Manager of DIMAK Serbia
My job is to ensure that everything runs smoothly at DIMAK. In my management studies, I also specialised in the networking of relevant people in Serbia and the EU, especially in Germany. The economic empowerment of socially vulnerable groups is really important to me.
Both myself as well as the entire DIMAK team are there for you. I can help you, no matter whether you need support on arrival after coming back home from another country or whether you're looking for training and work opportunities.

Tamara Vučenović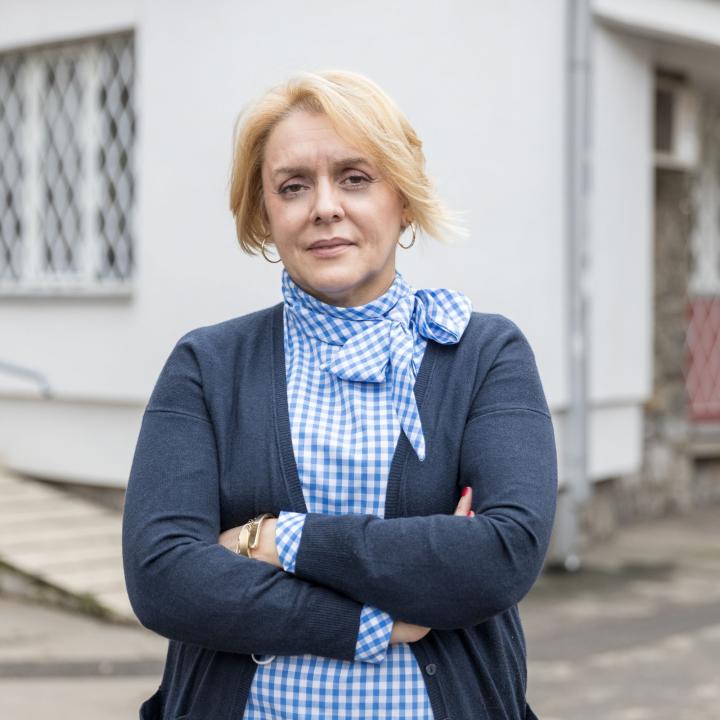 Advisor
In addition to all the services that DIMAK provides, my speciality is psychosocial counselling.
I can help you if have psychological or social problems or if you feel isolated or excluded. I've been helping people who were forced to flee conflicts or disasters for over 20 years.

Katarina Peško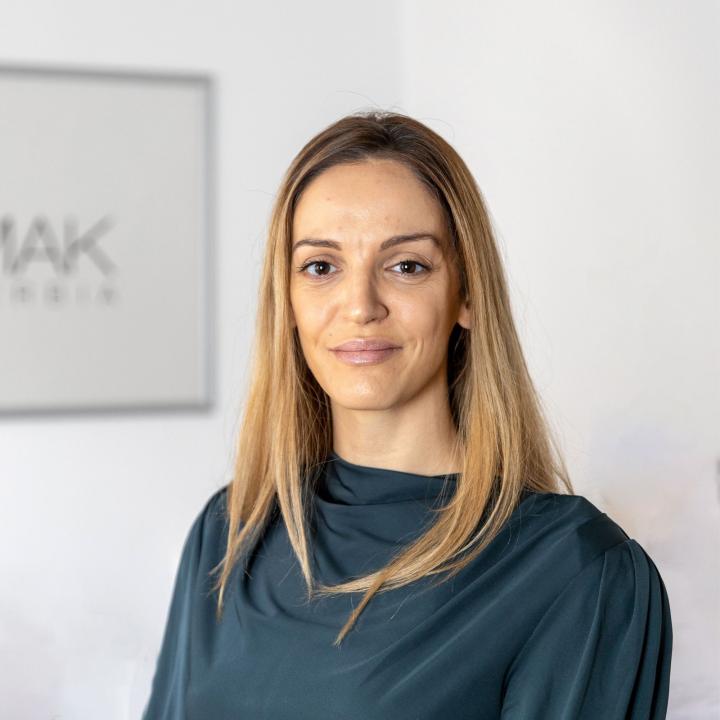 Advisor
Have you just come back to Serbia from another country? I'm a lawyer, and I have lots of experience in giving advice to migrants.
In other words, I can provide you with all the latest official information you need and I can give you legal advice on your new start in Serbia. I'm also happy to help you in your search for a suitable job, study course or vocational training in Serbia.

Ivana Ristićević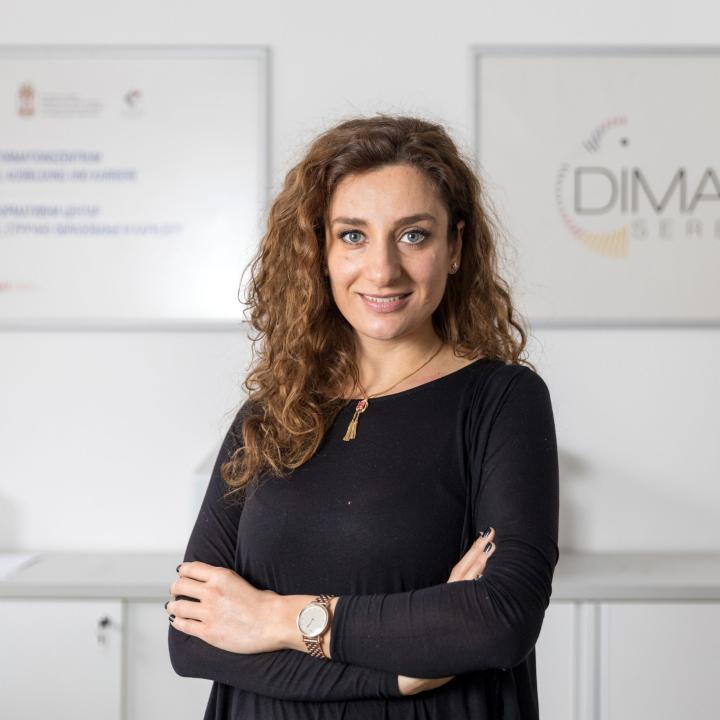 Advisor
You're welcome to talk with me if you need help after coming back from another country. Together we'll find a way to improve your qualifications, and with it your job opportunities.
I've got many years of experience in working with disadvantaged people who need support.

Marija Branković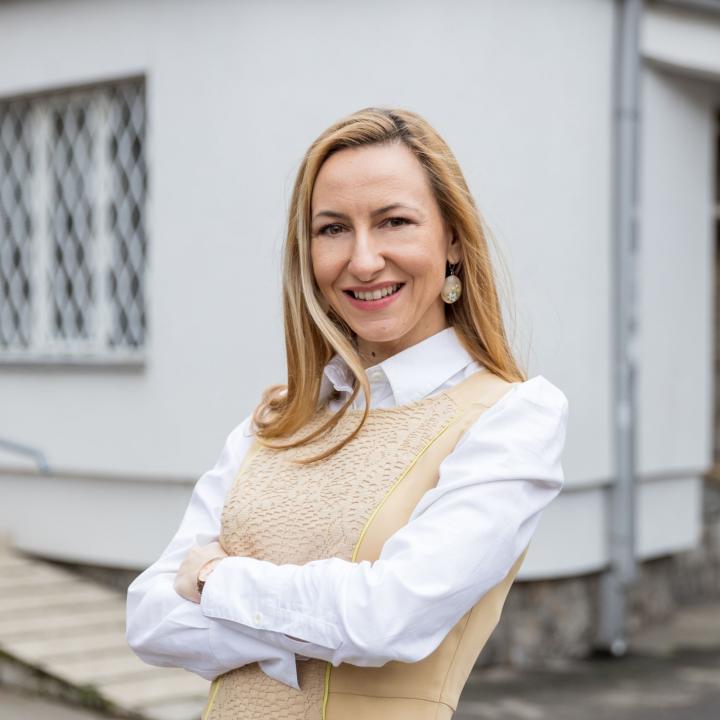 Communications specialist
I assist the DIMAK advisory team when it comes to quickly and efficiently organising the information you need to come back to Serbia or to improve your quality of life.
My job is also to make people more aware of DIMAK's aims and services. I also look after our network of partner organisations.

Nemanja Čubrilo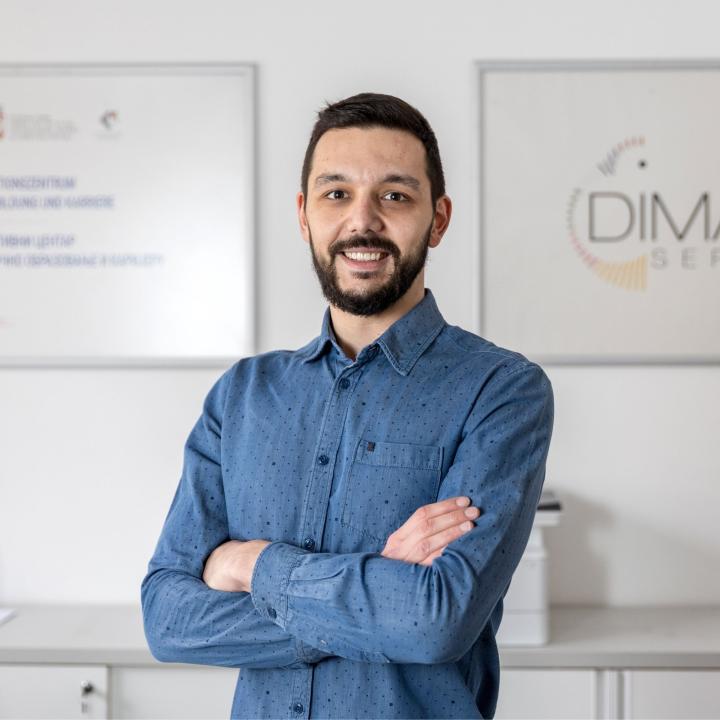 Advisor
I can help you in your search for a career development opportunity. This could make it easier for you to get a new and better job.
Or are you still unsure about a career? I'm happy to work with you to find an opportunity – whether you're studying, working or training in Serbia or in another country. Just get in touch with me at DIMAK and I'll be happy to advise you!